Esdiac pre-paid calling card
About Us
Introduction to Esdiac
Be Connected
with Esdiac pre-paid calling card.
Esdiac pre-paid calling card is an easy way to keep in touch with friends and family.
Easy access using landline to call as never before!
Low international calling rates, high quality, no hidden charges.
Easy to use, no dropped calls and no expiration.
How It Works
Learn how to use your Esdiac pre-paid calling card.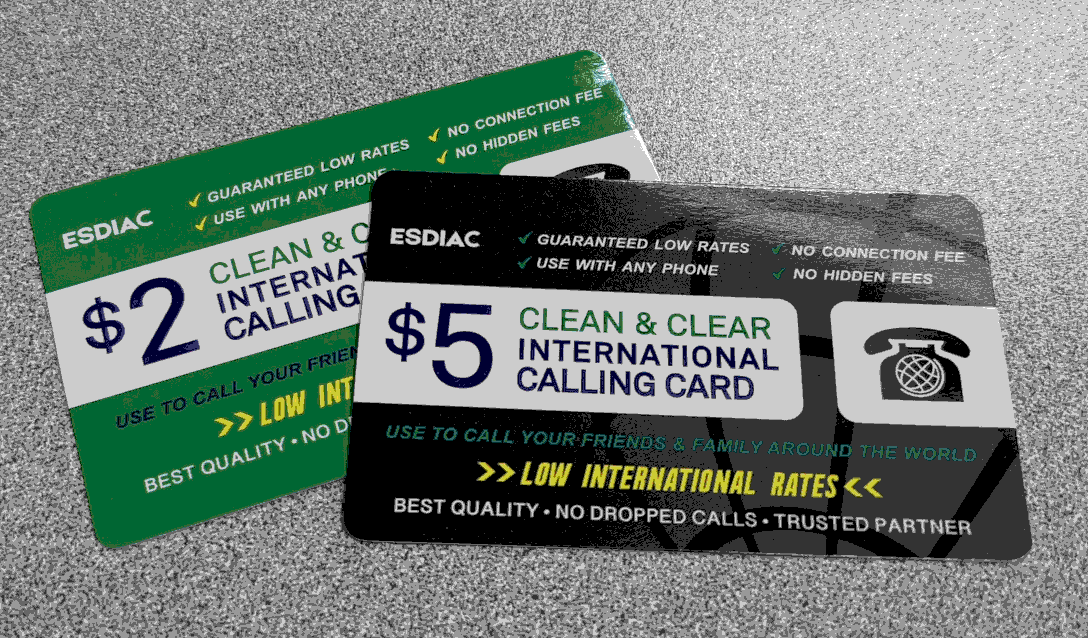 Call the access number on the back of the card.
Follow the prompt and choose your preferred language.
Enter your 16 digit pin number followed by # key.
Enter 00, followed by the country code, then enter your destination number followed by the # key.
Calling Rates
Enter a phone number to see calling rates.
FAQ
Frequently Asked Questions
Locations
Where you can buy our products.
Contact Us
We are here to help.
last updated Fri Feb 18 19:29:13 UTC 2022